Within the scope of the DIES Project, an online study meeting was held with the Turkish Ceramics Federation, which is one of the important representatives of the Turkish Mineral Industry.
21 April 2022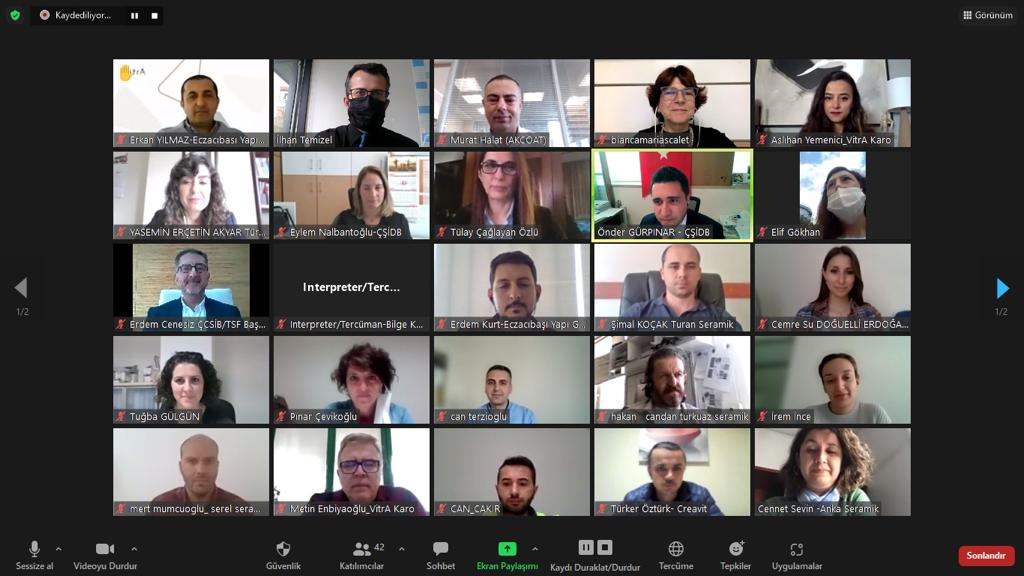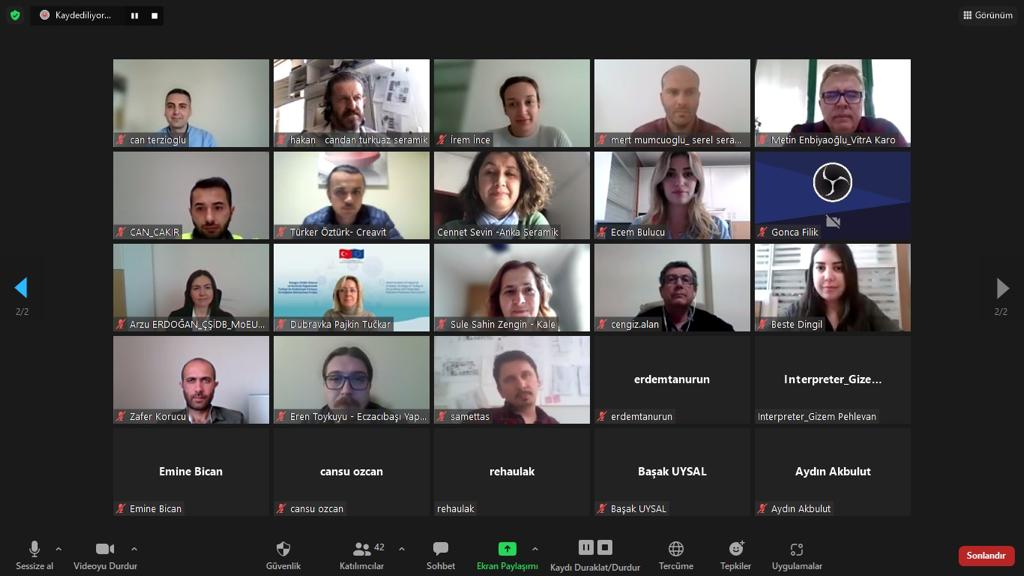 In the studies of Determination of Industrial Emission Strategy of Turkey in accordance with Integrated Pollution Prevention and Control (DIES) Project conducted by the General Directorate of Environmental Management of the Ministry of Environment, Urbanization and Climate Change (MoEUCC), the significant importance was given to the communication with the sectoral representatives in order to provide the accurate and relevant data needed for sectoral analysis. In this context, meetings are held with important sector representatives, and one of them was conducted via an online platform with the members of Turkish Ceramics Federation (TSF) on April 21st, 2022.
Ceramic production has a significant role in Turkish Mineral Industry. Since this production takes a large part of the Turkish Mineral Industry the contribution of the Federation representatives was recognized as a way to reach the industrialists and gather the necessary data to fill the gaps in order to obtain the compliance report for the mentioned subsector, as preparation of the BATs implementation costs and contribution on the preparation of National Action Plan.
During the online meeting conducted on April 21st, 2022 with TSF, brief information was given on the DIES project and its objectives as well as data collection studies. All data provided by the participants will pave the way for the compliance and cost analysis and National Action Plan studies.
In the meeting, TSF Board Chairman Mr. Erdem Çenesiz and TSF members expressed their opinions regarding the BAT implementation in the ceramic sector, and contributed to the open discussion on the DIES Project.
The MoEUCC representatives, Mr. Önder Gürpınar, Ms. Eylem Özlem Nalbantoğlu, and Ms. Arzu Erdoğan attended the meeting, as the Project Team members, Project Team Leader Ms. Dubravka Pajkin Tuckar, Ms. Bianca Maria Scalet Key Expert for Mineral Industry, and Project senior and junior experts Ms. Tülay Çağlayan Özlü and Ms. İrem İnce. They gave their contribution by holding the project studies presentations.
The agenda of the meeting can be found here.